Preah Vihear (6 July 2022): Hun Manet Park O Svay Prasat Preah Vihear was officially inaugurated on 6 July 2022. The ceremony was presided over by His Excellency Lt Gen Hun Manet, Commander of the Royal Cambodian Army.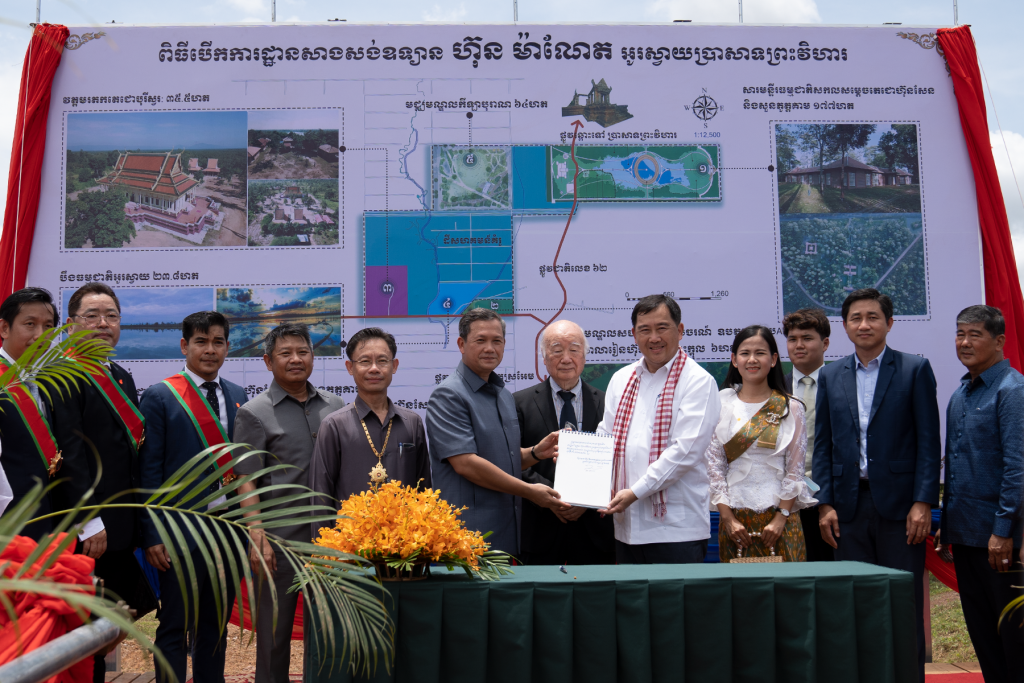 Hun Manet Park aims to promote harmony between human settlement, cultural heritage, and biodiversity. The Park consists of a model village development, a traditional sports center, and a botanic garden.
His Excellency Lt Gen Hun Manet said that the best way to protect Cambodia's territorial integrity was to develop border areas by building infrastructure, fostering socio-economic development, and promoting human settlement.
Place-based and people-centered community development with a focus on sustainability, harmony, and resilience is critical to the post-pandemic socio-economic recovery. The Park is expected to become one of the tourist attractions in the Kingdom and a growth center, which will contribute to promoting community resilience and generating economic opportunities for local people.
The Park represents the identity, modernity, and civilization of Cambodia in a new era.