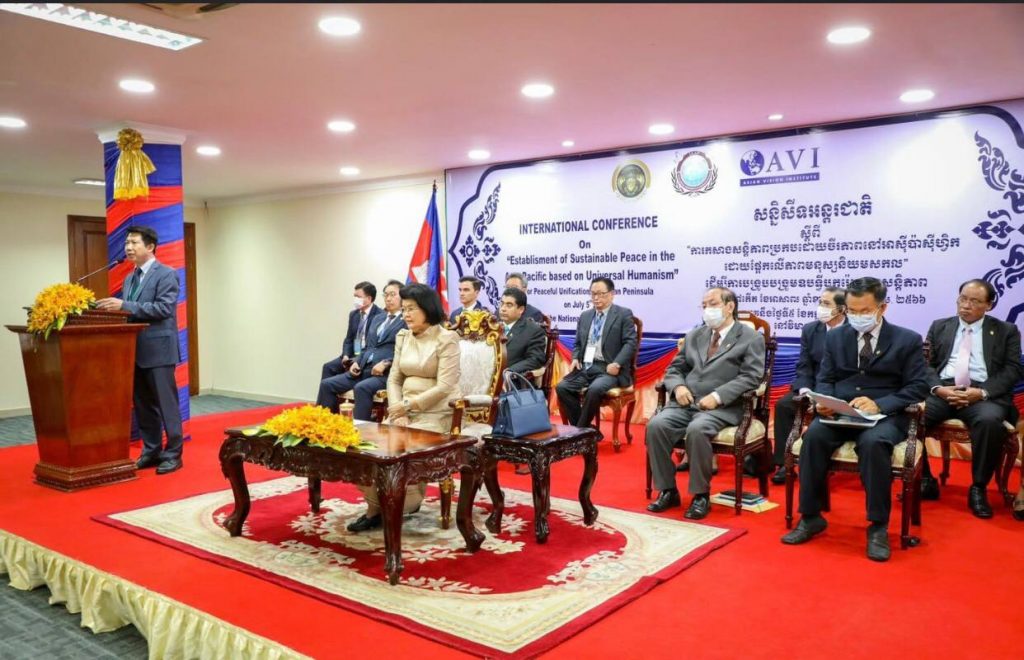 On 5 July 2022, AVI, together with the Universal Peace Federation and the Hyojeong Academic Foundation, co-organized a special session at the National Assembly of the Kingdom of Cambodia on "Parliamentary Diplomacy, Think Tank Cooperation and People-to-People Relations" as part of the International Conference on "Establishment of Sustainable Peace in the Asia-Pacific based on Universal Humanism: For Reunification of the Korean Peninsula", held on 4-5 July 2022.
Twenty-three Members of Parliament from ten commissions of the National Assembly and more than 60 international delegates attended the session.
The conference issued a 16-point Statement of Recommendations. Hon. Khuon Sudary, Second Vice-President of the National Assembly, graced and closed the conference with the call for more actions to concretize Samdech Techo Prime Minister Hun Sen's initiative on "Two States Toward One Nation: One Peninsula, One People, One Culture", stressing the importance of cultural exchanges and people-to-people ties.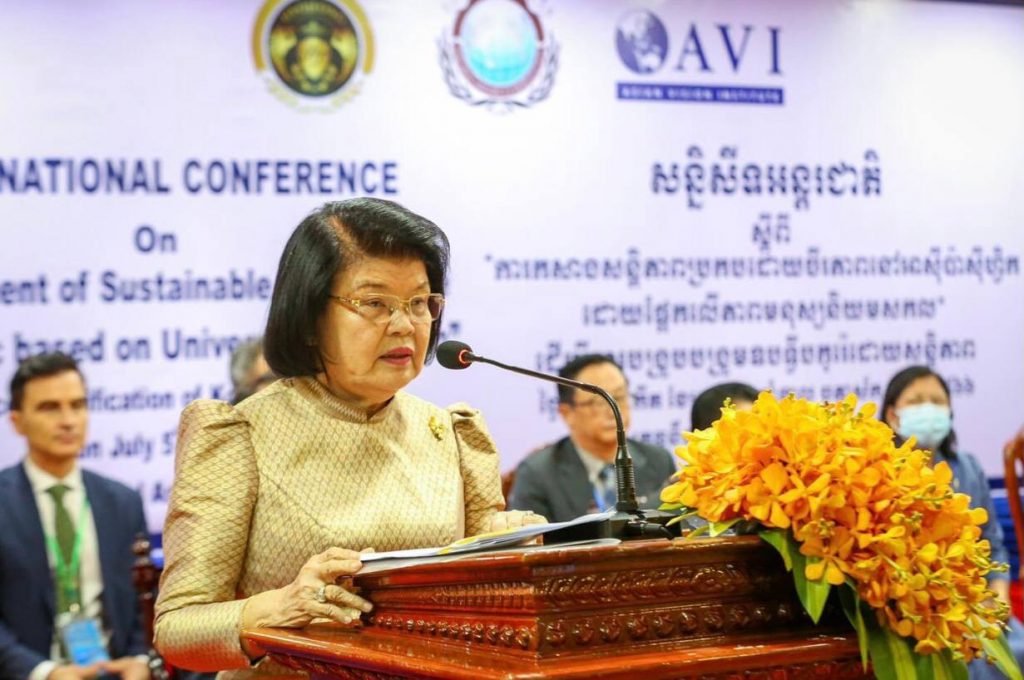 Furthermore, she called upon all relevant stakeholders to work together to realize the dream and aspiration of the Korean people to live in peace and reunite with families under one roof based on universal humanism.